From CNN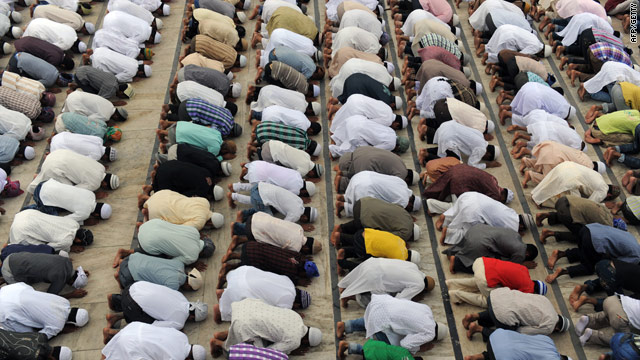 A recent global survey suggests that Muslims are more religious than Christians and Hindus.
By Richard Allen Greene, CNN
(CNN) – Every religion has its true believers and its doubters, its pious and its pragmatists, but new evidence suggests that Muslims tend to be more committed to their faith than other believers.
Muslims are much more likely than Christians and Hindus to say that their own faith is the only true path to paradise, according to a recent global survey, and they are more inclined to say their religion is an important part of their daily lives.
Muslims also have a much greater tendency to say their religion motivates them to do good works, said the survey, released over the summer by Ipsos-Mori, a British research company that polls around the world.
Islam is the world's second-largest religion – behind Christianity and ahead of Hinduism, the third largest. With some 1.5 billion followers and rising, Islam's influence may be growing even faster than its numbers as the Arab Spring topples long-reigning secular rulers and opens the way to religiously inspired political parties.
But while there's no doubt about the importance of Islam, experts have different theories about why Muslims appear to be more religious than members of other global faiths – and contrasting views on whether to fear the depth of Muslims' commitment to their faith.